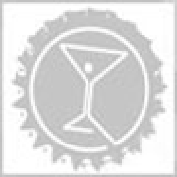 Overdoz
Not your average Hip-Hop group,
OVERDOZ
. seamlessly leaps beyond ordinary measures. With a make up of
two emcees in Sleezy and Tube, one natural-born comedian, Cream and a soulful vocalist/emcee in Kent, the
group of four takes the idea of Hip-Hop/Funk Fusion to new heights with an eclectic mix of comic relief and true
musicianship.
The home-grown Inglewood, California natives met in high school where a career in music was merely an
afterthought. The budding teenagers would candidly chat about girls, music and cars amongst their occasional,
"recreational activity." Known to many as the Blunn!ts,
OVERDOZ
. gained a reputation for being frank and
straight-forward at all times. Their adolescent conversations gradually became the blueprint for the story that is
told in OVERDOZ' sophomore project,
NOVA
— released January 2010. The 25-track mixtape serves as the
soundtrack to a story of four young adults who have grown together and share in a wide variety of experiences
from sex, drugs and coming of age to the complexity of women and relationships.
OVERDOZ
. is currently putting the final touches on their follow-up to
NOVA
, titled Live For, Die For. The
project boasts production by Brook D'Leau (ofJ*DaVey), Polyester The Saint (E-40, Too $hort, Sa-Ra) and
THC
— comprised of Rick Bricks and Axel Folie (Sa-Ra, Nipsey Hussle, Jay Rock); along with features by LA
artists Dom Kennedy, Kendrick Lamar and more.
In the summer of 2010
OVERDOZ
. teamed up withWiz Khalifa for "Roll Up" and Kurupt for "Makings Of
You," off the acclaimed release, Here, My Dear, by producer Terrace Martin (Snoop Dogg, Warren G, Talib
Kweli) and radio host, Devi Dev (Los Angeles 93.5
KDAY
, Houston 97.9 The Box).
OVERDOZ
. can also be
heard on "The 4 Heartbeats" off Dom Kennedy's From the Westside, With Love.
To overdose, by definition, is to simply over indulge. With their organic chemistry, individual character and
youthful exuberance
OVERDOZ
. does just that.
85 Followers See all
Upcoming Events

Past Events